by Nicholas D on Feb.23, 2015, under Uncategorized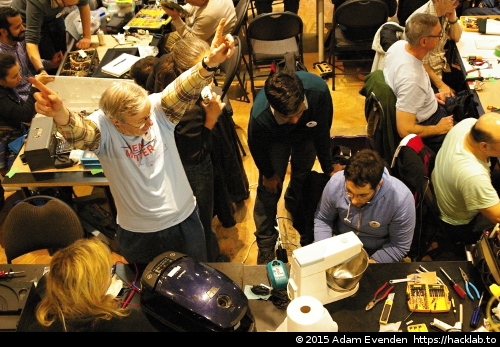 Location: 1266 Queen Street West, Unit #6
When: Feb 28, 2pm until 8pm (or later if there are still lots of people around)
How to get in: use the buzzer panel beside the door to call for entry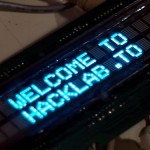 Good news for all the folks who can't make it out for our weekday open-houses: this Saturday February 28, Hacklab will be hosting a weekend open-house from 2pm until late!  Scheduled end-time is 8pm, but it could go on longer depending on how many people show up.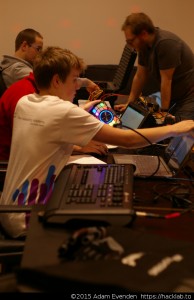 This is an all-ages event, and is open to everyone regardless of experience or technical skill level.  We love meeting new people and seeing regulars, so come and check us out.  Bring your projects to show off, your laptops to hack/code on, or something you're curious about.  Hacklab has an electronics/coding area, a large classroom, a wood-shop, a kitchen, a lounge, and a sewing area, all of which are open for use.
There will be some free vegan food, but if you feel moved to bring some noms to share, we encourage that.
See you all there!
RSVP with Eventbrite (not required, but encouraged)