by Ahron Train on Oct.27, 2023, under Uncategorized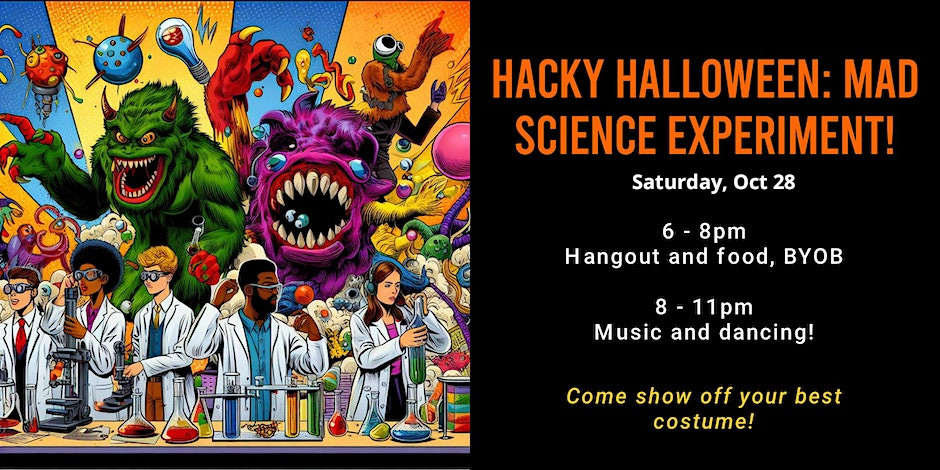 Come show off your best costume! It's time to bring out the LEDs and electronic masterpieces, or maybe just your best mad scientist hair. What better way to party than with whatever imaginative science and tech ideas we can create.
October 28, 2023, 6pm-11pm
Hangout and food 6pm-8pm, BYOB. Music 8pm-11pm.
No tickets, $10 PWYC (pay what you can) donation to support Hacklab.
1677 St Clair Ave West (nearest transit stop is St Clair West at Laughton Ave).
See you there!
https://www.eventbrite.ca/e/hacky-halloween-mad-science-experiment-tickets-735173161717