by Adam Evenden on Jun.23, 2013, under 3D Printing, Announcements, Events, Unpatched Tuesdays
As of late Tuesday night, HackLab is now the proud owner of a Series 1 3D printer, by Type A Machines. Leading to 5 members to tackle the construction, calibrations, initial tuning and testing of the printer. I expect throughout the following week the printer will be fine tuned and will settle in amongst the other printers we have in the lab.  I am sure we will be printing some add-ons for the Series 1 soon as well once the tuning is done, such as a tool rest and holder. We may even be adding LED lights to it to better see how the print job is adhering to the surface and see when problems are occurring in during the print job.                                                              I care to thank Type A Machines for the donation of the new printer, and care to extend an invitation to please stop by the lab during our Open House to see what we are creating with this amazing printer.
At the rate we are building, working with, and utilizing 3D printers we may have to designate part of HackLab the Print Lab. I hope soon we can add the second Ultimaker we have been slowly repairing to our library of tools allowing more members to print at the same time and gain experience working with these tools. Thank you again Type A Machines for aiding to our creative, and educational tool library.
For 11 more photos from the build. and a photo of the first item printed please click upon the (continue reading) text below for more.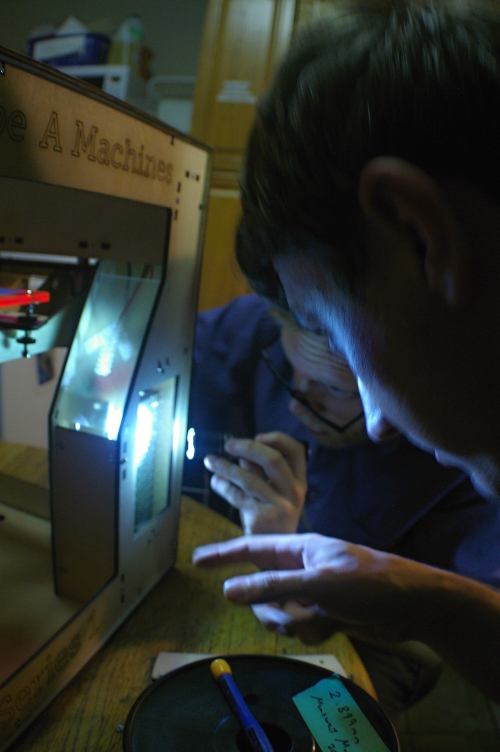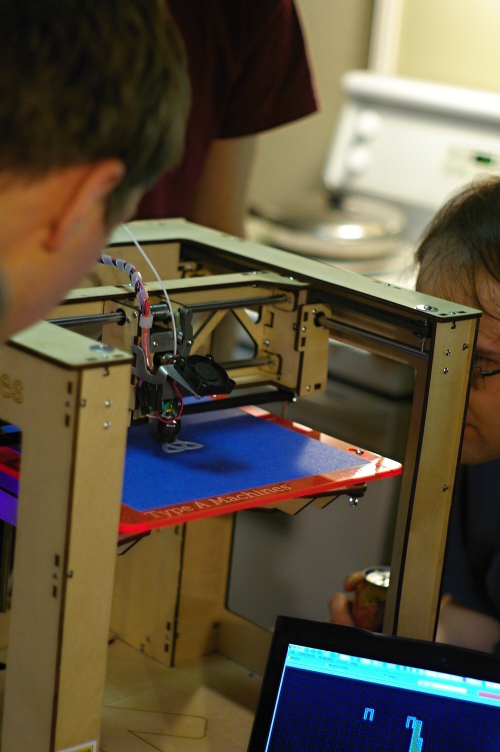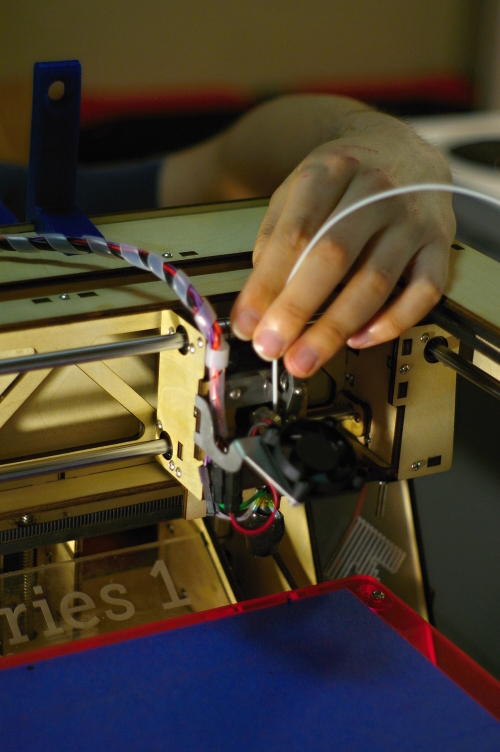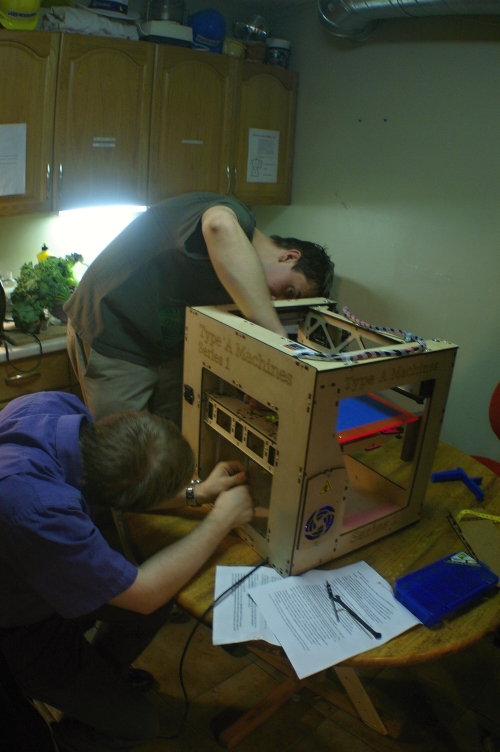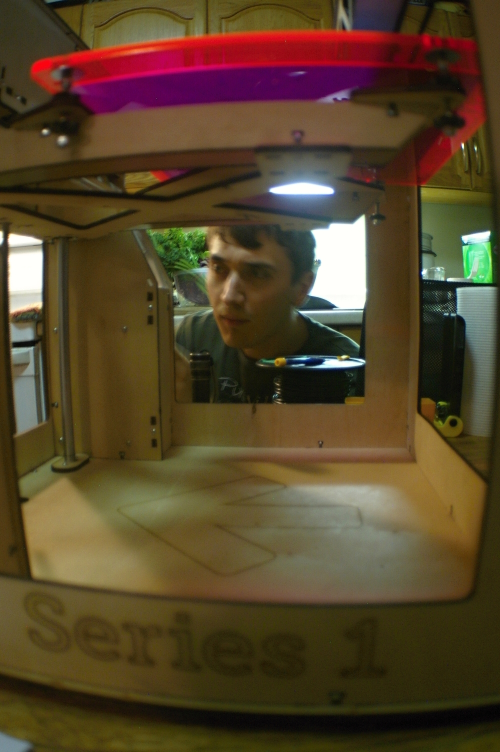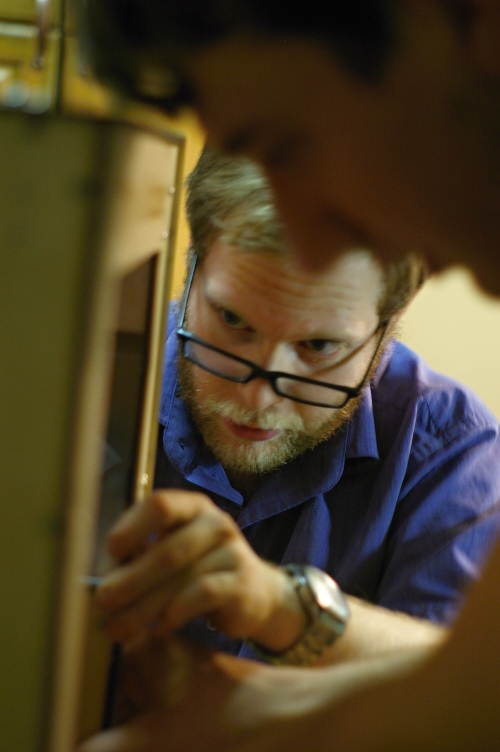 :3d printers, arduino, Design, Hackerspaces, Prototyping, Tuesday Night Open House