by av on Feb.17, 2016, under Projects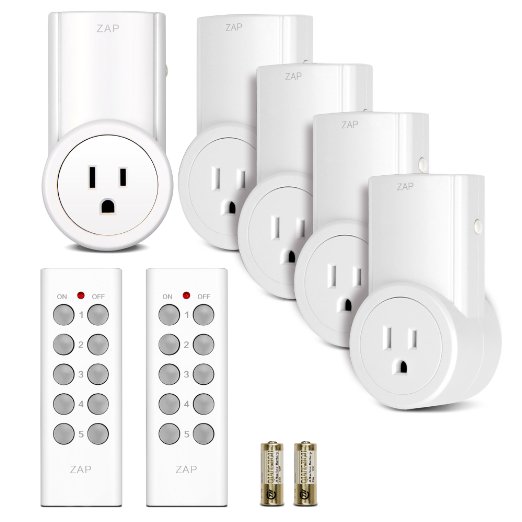 At the Hacklab, to save power, we needed a way to turn off devices when nobody was at the Lab.  Rather than buy expensive Insteon or Z-Wave modules, Hacklab member Av (that's me!) reverse-engineered the radio protocol on these super cheap ($8 each) controllable outlet modules.
For a total cost of $47, you can now control 5 or more outlets via Wifi.  All that's needed is an ESP8266 and a 433Mhz transmitter module.  No soldering or electronics is required, it's just three wires!
Check out the rest of the project with source code on Av's Site.