Author Archive
by Zach Donsky on Jul.10, 2023, under Python Newbies, Workshops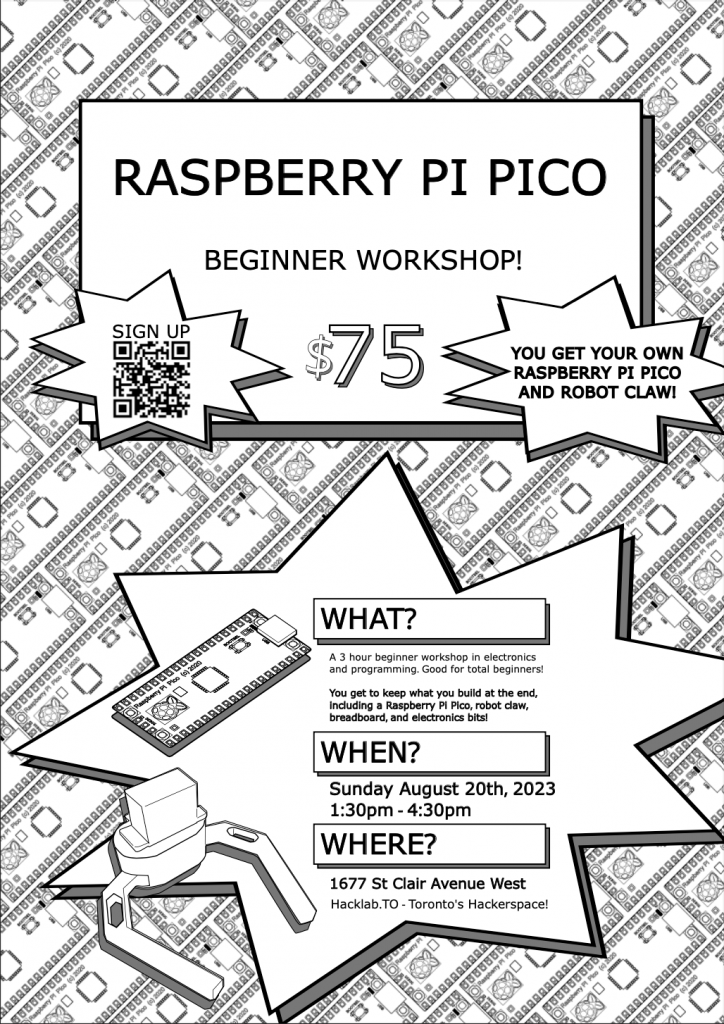 RaspberryPi Pico Beginner Workshop for total beginners, all are welcome. A 3d printed robot claw, electronics bits and a RaspberryPi Pico of your very own is included in the $75 ticket price. You're more than welcome to bring your own kit and attend the workshop for a pay-what-you-can donation. Please contact us to let us know you're coming!
Zach will show you how to get started with the RaspberryPi Pico, the super-friendly microcontroller platform that even artists love. We'll cover…
getting the software installed and going
hooking up the RaspberryPi Pico
little bit of basic programming in microPython using friendly examples
You too can copy and paste your way to a working project!
What you'll need:
A laptop on which you can install software.
The thonny python IDE installed: https://thonny.org/
Come on out to learn with us and support your local hackerspace, hacklab.to!
3 Comments
more...